21 Oct 2021
Surplus and Returns Asset Management Ltd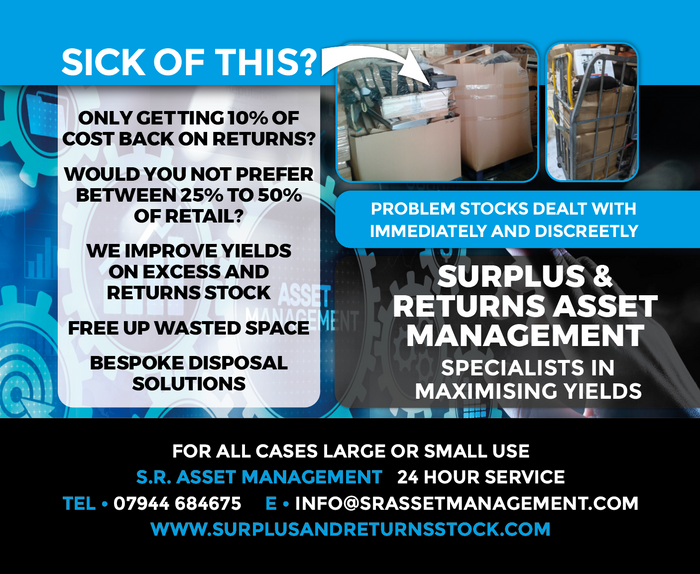 S.R. Asset Management is a boutique asset management Company specialising in full cycle end to end re-use programs for consumer goods of all grades from surplus to returns. Proven strategies to minimise waste and active channels to eliminate costs incurred by storing excess unwanted and surplus goods.
tel : 07944 684 675 , e : enquiries@surplusandreturnsstock.com
Address : SR Asset Management, Arrow Mill , Rochdale, OL112YW
Full or part refurbishment services and discreet re-marketing services incorporating re-branding, de-branding, re-packing and re-labelling available if required.
Own transport , warehousing and fulfillment services.
For all cases large and small , call Daniel for a discussion on possible solutions to any surplus and return inventory headaches .Big enough to cope with volume, small enough to care about details, always looking to maximise returns.
tel : 07944 684 675 , e : enquiries@surplusandreturnsstock.com
Address : SR Asset Management, Arrow Mill , Rochdale, OL112YW