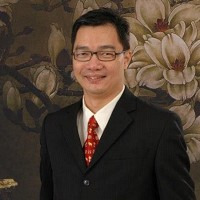 Calvin Yap
Knit Technologies Pte Ltd
Calvin is one of the PKI pioneers in Singapore and the first few that brought PKI into Singapore in the 90's. Being passionate about technology, he launched his first e-book on PKI to share his deep knowledge to the fellow industry peers and IT practitioners.

Calvin is currently the CISO of Knit Technologies, leading the consulting practices in KNIT with the overall responsibility for Security and Compliance.

Prior to this, Calvin has more than 30 years of experience in the IT industry and worked in large multi-national corporations in senior management roles, constructing and handling multi-million dollars cyber security solutions for classified customers. He has also spent the past 10 years managing a team of 30 security cleared consultants in the area of Cyber Security Operations and Professional Services.