27 Sep 2021
How To Create A Productive Home Workspace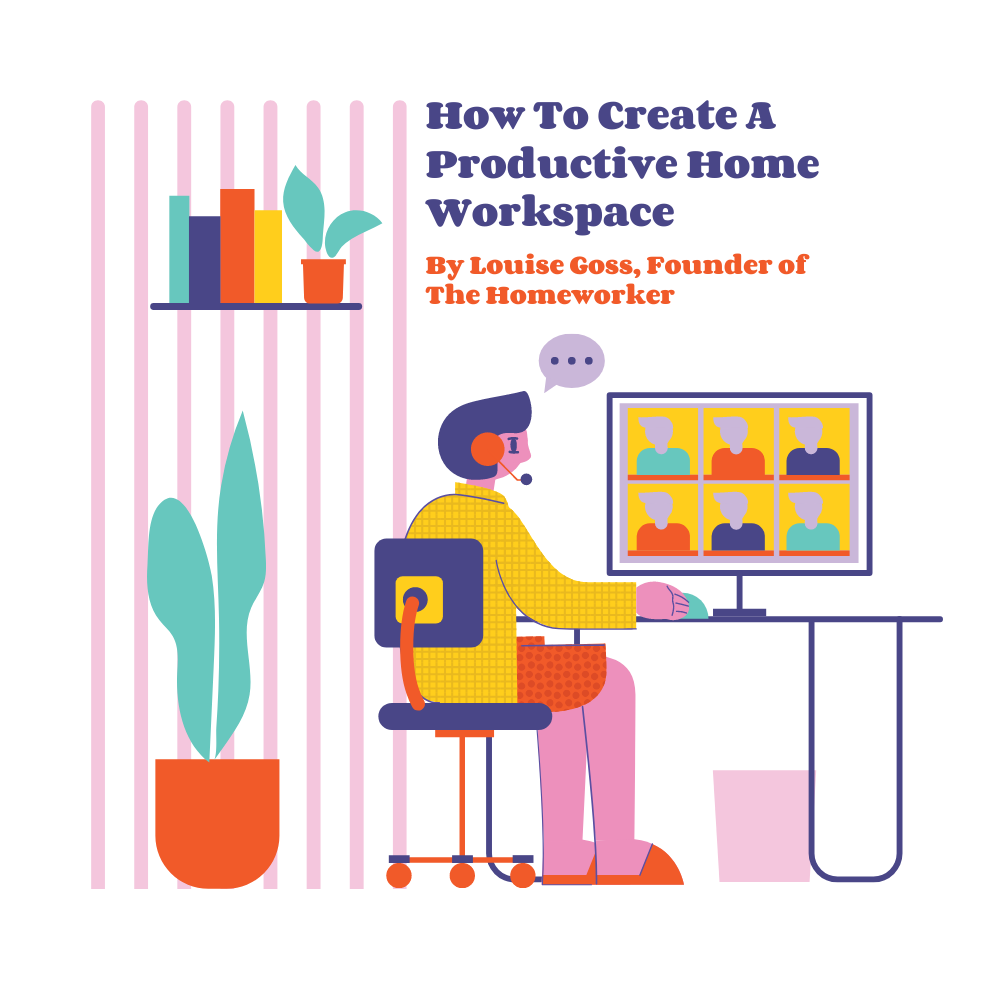 It is really important to create a workspace that you want to be in. Our environment can have a big impact on our mood and our productivity so creating a space that is comfortable and brings you joy and pleasure is one where you will want to show up and do your best work.
Define your space
Not everybody has their own dedicated office space at home but it is still helpful to keep your work area defined so it doesn't spill out into your home and living spaces.
Visually defining the space helps you to keep your work contained. You can do this using rugs, room dividers, or even different coloured wall paint and murals to section off your desk area.
In turn, this helps you switch more easily between work and home life. If you are disciplined about keeping items such as laptops and work files out of the main living spaces, you keep these as places just to relax and switch off.
Creating a healthy environment
Your home workspace needs to be a healthy workspace. While we want our space to look good, we also need to consider ergonomics so we don't develop pain or injure ourselves. A quality ergonomic chair and a sit-stand desk would be good options to invest in when you consider how long you spend at your desk each day.
Look at how you set up your desk so that you aren't over reaching for items you use regularly. Adjust your chair and monitor height so you can maintain a good posture while you work.
It is also important to think about natural daylight, ventilation and air flow. House plants in your work area are a great way to help purify the air, and having that connection with nature is helpful for general wellbeing.
Don't just declutter your desk
Most of us have heard the phrase: A cluttered space leads to a cluttered mind. Clutter can feel overwhelming and prevent us from getting into a good flow with our work. Hunting for missing pens or that one document amid piles of paper wastes time and tests patience.
The desk is not the only space to keep clutter-free. Think about all the space within your line of sight. If you're looking at children's toys, washing up, or general household mess, this can prove very distracting.
If you need to feel professional to approach your working day then try to keep the children's drawings and household admin clear of your workspace.
Clutter-free space can also help your mental state. Visually having space around you can give you respite from the intensity of words and documents that you see constantly on a screen.
How do you want to feel?
I always recommend thinking about how you want to feel in your work environment. Reflect on the things that inspire and motivate you and try to keep these in your line of sight or nearby your desk. It could be a particular print on the wall, a motivational quote, or a book that inspires you.
Particular smells can also energise you or trigger positive emotions that can aid your workflow. You can use a scented candle which can also create a calming ambience to the room.
You want your work area to serve you and these simple additions can help to keep you motivated throughout the day.
The Homeworker has a free guide to creating a beautiful home workspace that helps you feel productive and motivated. It takes you through the S.P.A.C.E. method to help you create a workspace you want to show up in. https://www.thehomeworker.com/free-resources/